Homega
RM250
Homega Fish Oil with Vitamin K2 & D3 is a high-quality, concentrated fish oil that uses Omegavie™ and MenaquinGold™ as its formula so you can take just one a day to maintain brain health and mental function.

2 FREE 1

Buy 2 boxes Frusso FREE 1 box
Next Purchase Voucher Discount RM30
Next Purchase Voucher Discount RM30*2 for friends that have not purchase before
5 pcs Wellous Facemask (while stock lasts)
Quantity
Price
1

RM

250
2

RM

460
3

RM

630
4

RM

840
5

RM

1,050
6

RM

1,250
Description
Homega fish oil is formulated with FISH OIL + VITAMIN K2 & D3.
Fish oil is a form of healthy oil which is rich in Omega-3 with unsaturated fat, which can only be obtained from food. 
Consuming appropriate amount of fish oil can help with heart diseases, immune problems and depression, also reducing risk of coronary heart disease.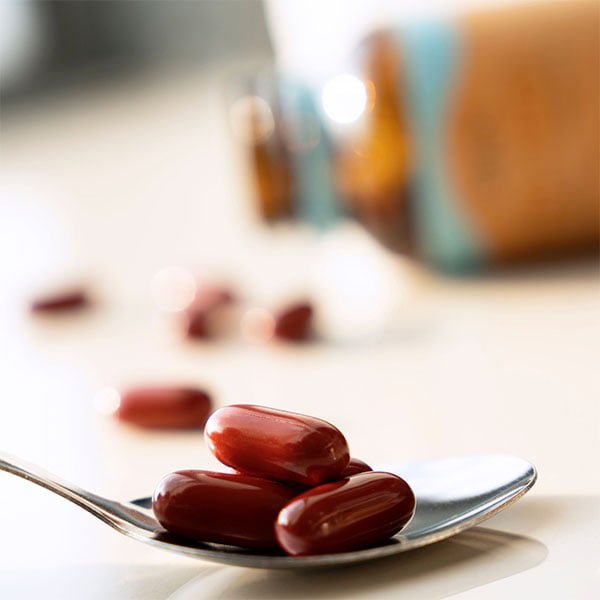 IMPROVE HEART HEALTH
why take fish oil?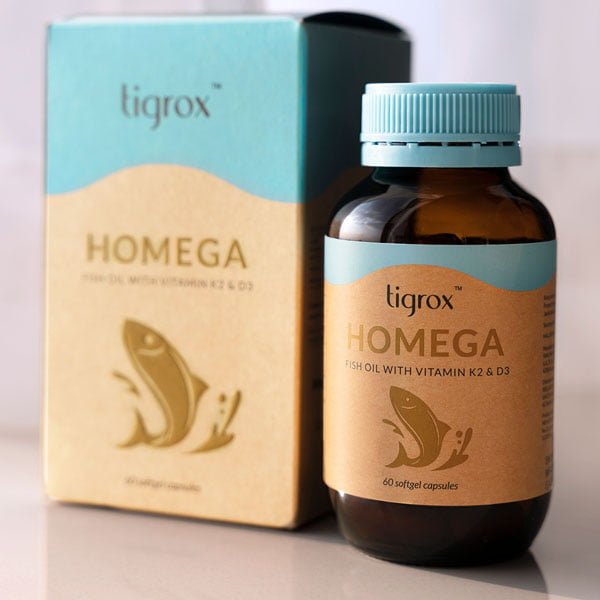 Improves metabolism​

Prevent the formation of blood clot​

Maintain the elasticity of blood vessels​

Help to promote blood flow​

Prevent arterial stiffness​

Supports general health and wellbeing

Maintains heart, skin, eye and brain health

Natural source of omega-3
Suggested Use: Take 1-2 sachet (s) daily 30 minutes after a meal. Shake well & consume immediately. 
Consult a medical doctor before taking this or any other nutritional supplement if you are pregnant, nursing, have or suspect a medical condition, or are taking any medications.
Store in a cool, dry place. KEEP OUT OF REACH OF CHILDREN.
Serving Size
1 Sachet
Serving per Box 16 sachets
Caution
Not recommended for vegetarian/vegan as ingredients extracted from chicken sternum cartilage, egg yolk and egg shell membrane.