Supplements that deliver results.
As the skin is the body's first line of defence against oxidative stress, D-Vine protects the skin from harmful UV radiation by blocking sun radiation, thus reducing inflammation and cell oxidative stress which causes skin pigmentation, early onset of wrinkles , acne & pimples, saggy & loose dry skin.
NEW!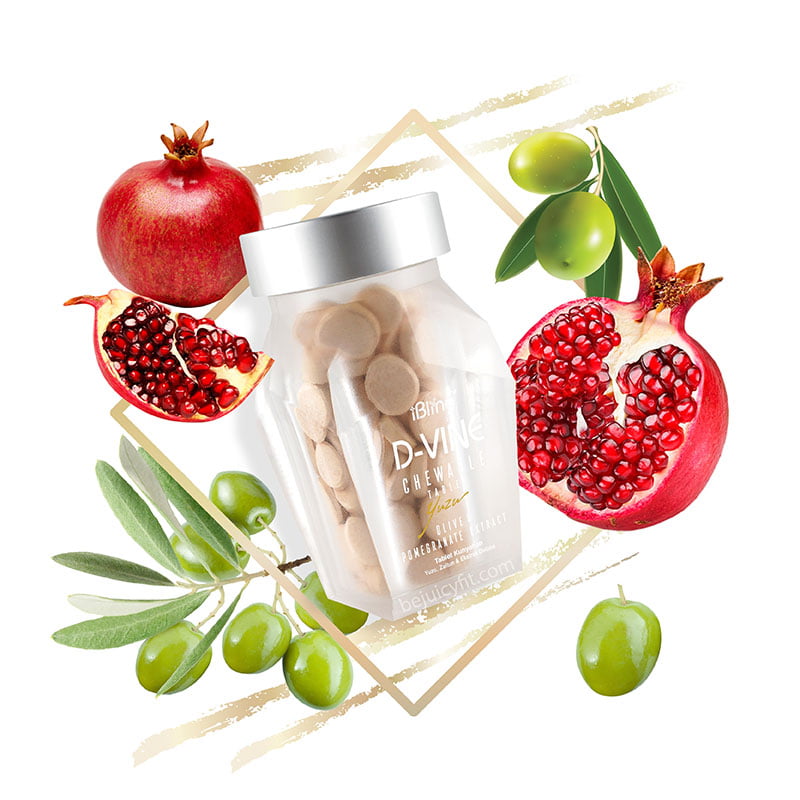 why buy from bejuicyfit
EXCLUSIVE DISCOUNTS
On all products
SECURE PAYMENTS SSL
256-bit encryption, PayPal verified merchant.
SHIPPED DIRECTLY FROM WAREHOUSE
100% Original and Authentic
ALL OUR PRODUCTS ARE
HACCP CERTIFIED
High standards in food safety
PRESERVATIVE FREE
Consume with a peace of mind
HALAL CERTIFIED
By Jakim Panel
GMP CERTIFIED
Passed Good Manufacturing Practice
UNDERWENT LAB TESTS
Passed various lab tests