Moveon
AED$330
MoveOn is the breakthrough joint restoring beverage of the 21st century that contains 11 all-natural ingredients, 3 of them being high quality patented ingredients, the best solution for curbing Osteoarthritis and reducing  joint inflammation & joint discomfort backed by 10 years scientific research. Regain your mobility with MoveOn, time does not wait. 
Quantity
Price
1

AED$

330
2

AED$

550
3

AED$

750
Description
MoveOn is a ready-to-drink botanical beverage rich in patented protein-rich & collagen-rich ingredients that helps relieve joint discomfort, protect cartilage and promotes tendon elasticity. 
Patients with joint condition or joint discomfort would be able to experience a reduction in joint pain, gain better joint mobility and flexibility, be relieved from inflammation symptoms such as redness and swelling, and feel easier to engage in physical movements such as rising from a sitting position, standing, squatting, walking, hiking and so on.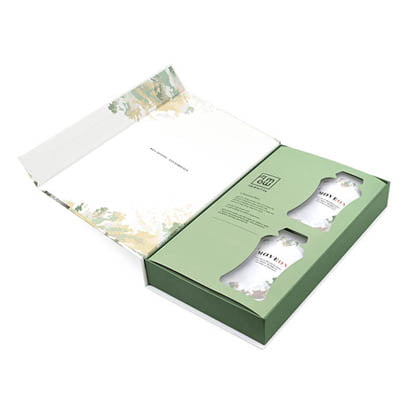 Joint inflammation does not occur overnight, nor does it occur only in old age. ​
As our muscles, which is our body's main support frame,  start to weaken due to the constant daily wear & tear caused by overuse or prolonged muscle stress, overtime, our joints will be the next in line to bear the weight. Further deterioration leads to friction between bones due to lost of joint cartilage (wear & tear, thinning due to lack of collagen production), resulting in early onset joint inflammation (osteoarthritis). 
The 7 common factors of Osteoarthritis are :
Age : Collage lost as we age (starts at 30)

Hereditary: Genetic factors that causes inherited Osteoarthritis or Congenital Cartilage deficiency

Gender: Higher risk in women, especially in post-menopause stage.

Injury: Old & existing injuries on joints / bones.

Weight: Higher risk in overweight individuals.

Posture: Bad sitting, sleeping, standing posture

Over-exercising: Joint wear and tear due to constant long-term intense exercise training (high impact).
Early symptoms of weakening muscles & early onset joint inflammation are:
SORE
legs easily tired after jogging or walking at usual pace.
STIFF
shoulders, neck, legs and knees, lower back & hips feel stiff after waking up or getting out of bed/sitting position. Takes time to warm up and loosen. 
SLUGGISH
Difficulty in moving or standing after long hours of sitting or upon waking up.
SOUND
" Cracking" or " Grating" or " Squeaking" sound when joints move.
 to help improve mobility & dexterity:
INCREASE
joint comfort, mobility & flexibility
BUILD
up bone density for sturdy bones
PROTECT
cartilage, tendon & ligaments
RELIEVE
joint pain & reduce stiffness
PROMOTE
joint pain & reduce stiffness
world patented & all natural ingredients
Egg-shell membrane powder (Spain)
Ovomet®
Rich in Type 1 collagen (essential for bones, skin, tendons, ligaments structure)
Rich in essential joint nutrients including amino acids, sulphur-coating amino acids, branched-chain amino acids. 
Contains 500 types of proteins  including Hyaluronic acid, Glucosamine, Chondroitin sulphate) 
4 Main benefits are : ease joint inflammation, relieve joint discomfort, protect cartilage, promote tendon elasticity. 
Patented manufacturing technology that extracts the eggshell membrane without using any chemicals. 
Undenatured Type 2 Collagen powder (USA)
UCII
Main protein component of cartilage
High bioavailability & utilization by joints & bones. 
Main benefits are: Supports cartilage growth & repair, relieves joint pain & stiffness, improves mechanical function of damaged knees, protects joint cartilage from deterioration, preserves integrity of knee structure, relieves post-exercise stress on knees. 
Boosts enzymes in the body to efficiently & effectively remove damage cartilage, speeds up cartilage repair & healing. 
Patented Dehydration technology using low temperatures to extract Type 2 collagen from chicken sternum cartilage. 
Hydrolysed Egg Yolk Peptide (Japan)
Bonepep™
bioactive egg yolk protein (peptide) 
Essential nutrient for healthy bone metabolism (bone development, bone density, bone strength, bone building & repair.) 
Easier digestion & absorption by human body to be readily utilized by the bones (effective regulation of bone metabolism)
Promotes effective calcium absorption in the small intestine (increasing bone density & strength)
Main benefits : 

Promote Osteoblast (bone formation cells) proliferation to increase outer bone layer thickness
Suppress Osteoclast (bone resorption cells) formation by preventing loss of inner bone layer
Regulating healthy bone metabolism (achieve balance between bone formation & bone resorption)
Helps increase bone density, prevents Osteoporosis. 

Patented Hydrolysis technology that ensures higher stability with resistance to heat & acid. 
Pain reduction & Bone Structure Reinforcement Key Ingredients ( two-fold effect):

TUMERIC EXTRACT
Reduces joint inflammation, joint swelling & pain.
VITAMIN D3
Essential for maintaining calcium metabolism rate & balance in our body.
Sport enthusiasts (runners, hikers , heavy weightlifters)
people suffering from joint pain or stiffness
Heavy caffeine (coffee) & alcohol drinkers.
People who are diagnosed with Osteoarthritis and Osteoporosis
Suggested Use: Take 1-2 sachet (s) daily 30 minutes after a meal. Shake well & consume immediately. 
Consult a medical doctor before taking this or any other nutritional supplement if you are pregnant, nursing, have or suspect a medical condition, or are taking any medications.
Store in a cool, dry place. KEEP OUT OF REACH OF CHILDREN.
Serving Size
1 Sachet
Serving per Box 16 sachets
Caution
Not recommended for vegetarian/vegan as ingredients extracted from chicken sternum cartilage, egg yolk and egg shell membrane.