Novia
AED$290
NOVIA is every woman's best support system, no matter the age.
Made from all-natural ingredients, it promotes BALANCE by stabilising women's physiological health and mental well-being.
NOVIA also enhances women's libido, leading to heightened pleasure.
Quantity
Price
1

AED$

290
2

AED$

490
3

AED$

680
Description
Women's Best Companion
Realign BODY, MIND & SOUL with
This natural formulation restores balance in women's physical, mental & reproductive health – while bringing back pleasure and satisfaction.

Alleviates period pain & pre-menstrual discomfort​


Improves skin radiance & elasticity​

Manages emotions & relieves stress​

Regulates health of hormones & ovaries​

Manages signs of menopause​


Encourages better sleep quality​

Controls desire to snack, which aids in weight loss

Regulates bouncy blood vessels

Effectively relieves symptoms of pre-menstrual syndrome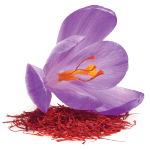 Saffron
The most expensive spice in the world. Each flower produces only three threads (stigmas) of saffron, and it blooms for only one week each year. The saffron must be harvested—by hand!—in the mid-morning, when the flowers are still closed in order to protect the delicate stigmas inside. It takes about 1,000 flowers to produce just one ounce of saffron.

Contains Kaempferol, which possesses antidepressant properties to keep brain cells protected

Contains natural antioxidants that fight against cell damage

Stabilises moods and avoids mood swings

Tightens muscles around the female intimate area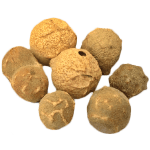 Manjakani
Medicinal herb popular for its tissue tightening benefits in women.

Aids in muscle relaxation and lubrication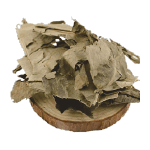 Kacip Fatimah
Kacip fatimah has been used for centuries and is still commonly consumed by Malay women in Malaysia.

Regulates menstrual cycle and manages period pain

Restores balance in hormones

Relieves symptoms of pre-menstrual syndrome

PUERARIA (Pueraria Mirifica)
Increases physical strength & energy Manages anxiety and symptoms of depression

MACA
Increases estrogen level Enhances production of collagen to restore skin elasticity Aids in muscle relaxation and lubrication

HOPS (Humulus Lupulus Linn)
Improves skin conditions caused by low estrogen, such as skin dryness and loss of elasticity

FENUGREEK (Trigonella foenum-graecum)
Effectively manages menstrual cramps & breast pain Relieves pre-menstrual symptoms, including anxiety, depression, mood swings, insomnia & headaches
NOVIA is suitable for women with:
Pre-menstrual or menstrual discomfort

Irregular menstruation

Busy careers & homelife

Unfulfilled pleasures & desires

Dwindling romantic relationships

Symptoms of menopause

Overall health concerns, namely reproductive health
Suggested Use:  Take 1-2 capsule daily after meal.
MAL Number MAL19126072T
Serving Size
1-2 Vegetable Capsules
Serving per Bottle 60 Vegetable Capsules
Ingredients
Saffron
Manjakani
Kacip Fatimah
Maca
Pueraria
Hops
Fenugreek