Bio-LingZhi
SGD$89
The powerful nutrients of Lingzhi mushroom help you overcome sickness and lethargy by building up your body's strongest line of defense – the immune system.


Quantity
Price
1

SGD$

89
2

SGD$

165
3

SGD$

230
4

SGD$

305
5

SGD$

375
6

SGD$

439
Description
Are you experiencing any of these conditions?
Falling sick easily & frequently

Feeling tired regularly​

Maintain healthy cholesterol level & blood pressure​

Weak stomach & liver function​
Hangover from excessive alcohol consumption​

Joints Issue

Foamy urine​

Frequent wound infections & slow post-operation recovery
These are signs of a weakened immune system that requires attention.
Bio-Lingzhi is a tonic supplement containing Lingzhi mushroom, a well-established herb in China known to help regulate functions of the human body for over 2,000 years. This "magical herb" is known to enhance the immune system, and restore internal organs & cells.
LingZhi mushroom comprises:
Protein
Strengthens immunity with anti-allergy & anti-fungal properties
Polysaccharide
Protects against pathogen infections with anti-tumor properties
Safeguards the liver
Germanium
Promotes metabolism & delays aging
Triterpenes
Manages cardiovascular health & blood pressure
BIO-LINGZHI wide-ranging benefits

Enhances immunity & respiratory health

Promote cardiovascular health

Restores kidneys for less protein leakage (foamy urine)

Restores internal organs & cells

Detoxifies the liver & relieves hangovers

Moderates harmful growths throughout the body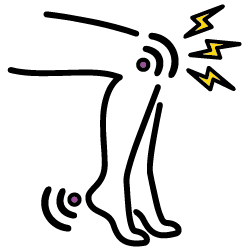 Regulates uric acid level
- Strict Examination, Quality Assured -
Online quality control system with multiple rigorous inspections

All raw materials will go through the material inspection process

All finished tablets will undergo an activity test
Suggested Use: Take 1 to 2 tablet(s) 3 times daily after meal.

Consult a medical doctor before taking this or any other nutritional supplement if you are pregnant, nursing, have or suspect a medical condition, or are taking any medications. 
Store in a cool, dry place. KEEP OUT OF REACH OF CHILDREN.
Serving Size
1-2 Tablets
Serving per Bottle 100 tablets
Ingredients
250mg of Ganoderma Lucidum extract powder.