Homega
SGD$110
Homega Fish Oil with Vitamin K2 & D3 is a high-quality, concentrated fish oil that uses Omegavie™ and MenaquinGold™ as its formula so you can take just one a day to maintain brain health and mental function.

Quantity
Price
1

SGD$

110
2

SGD$

199
3

SGD$

259
4

SGD$

339
5

SGD$

419
6

SGD$

499
Description
FISH OIL + VITAMIN K2 & D3
Fish oil is a form of healthy oil which is rich in Omega-3 with unsaturated fat, which can only be obtained from food. 
Consuming appropriate amount of fish oil can help with heart diseases, immune problems and depression, also reducing risk of coronary heart disease.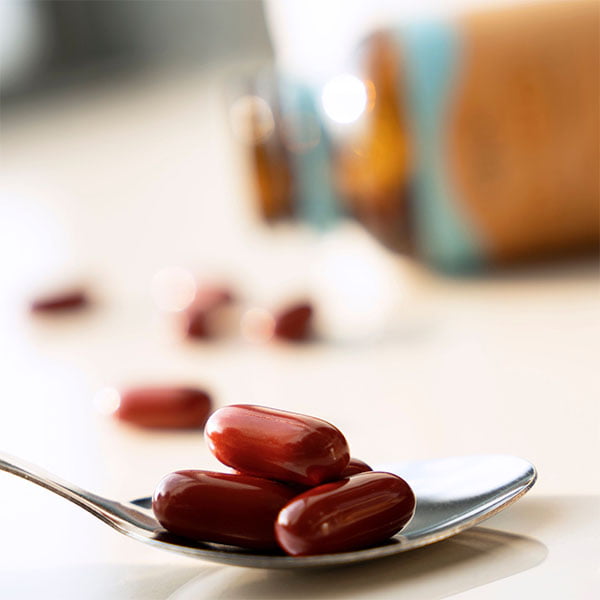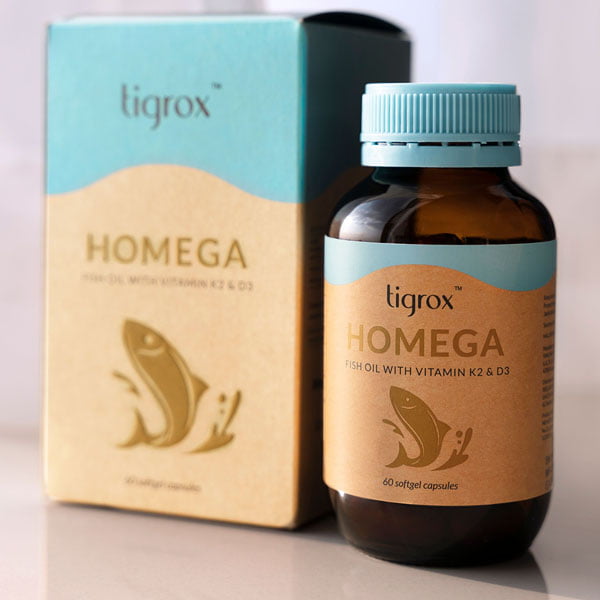 Improves metabolism​

Prevent the formation of blood clot​

Maintain the elasticity of blood vessels​

Help to promote blood flow​

Prevent arterial stiffness​

Supports general health and wellbeing

Maintains heart, skin, eye and brain health

Natural source of omega-3
Suggested Use: Take 1 to 2 softgel capsule(s) a day. Consume after meal.
Consult a medical doctor before taking this or any other nutritional supplement if you are pregnant, nursing, have or suspect a medical condition, or are taking any medications.
Store in a cool, dry place. KEEP OUT OF REACH OF CHILDREN.
Ingredients
780mg Omegavie™ (312mg EPA, 156mg DHA)
100mcg Menaquingold ™ Vitamin K3
500IU vitamin D3
Serving Size
1-2 Capsules
Serving per Bottle 60 Softgel Capsules
MAL19096038NC