Spiro
USD$100
SPIRO is a health food that combines detox, repair and rejuvenate functions. It contains spinach, spirulina, chorella and other substances to help remove toxins, radiation and heavy metals, regulate and restore intestinal cell function, promote digestion, and improve immune system health.
BULK SPECIAL

12 boxes save additional USD$130
Quantity
Fixed price
1

USD$

100
2

USD$

165
3

USD$

220
6

USD$

400
12

USD$

750
🛒 Discount will be shown upon adding to cart
Description
WHAT IS SPIRO?
SPIRO is an all-natural detox supplement that fully eliminates toxins, restores vitamins & minerals and rejuvenates skin in under 3 weeks. It also provides next-day relief for constipation.
Are there high levels of toxins in your body?
Three (3) or more of these symptoms sound familiar to you, it may be time to take notice.
Constipation

Obesity

Bad breath

Eczema

Insomnia

Allergies
Malabsorption

Endocrine Disorders

Dysmenorrhea

Diabetes
Body Odour

Rheumatoid Arthritis

Osteoarthritis

Back Pain

Fatty Liver
POWERFUL COMBINATION OF INGREDIENTS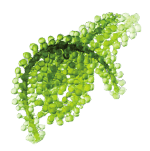 CHLORELLA
Produces probiotics

Removes toxins, including heavy metals, pesticides and environmental toxins from your body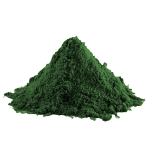 SPIRULINA
Contains high levels of plant fibre which effectively stimulates gastric motility and pancreatic secretion

Improves digestion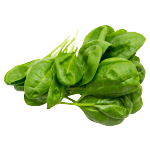 SPINACH
Regulates the body's immune system

Relives body fatigues and slows down the effects of ageing

Protects against chronic ailments such as cancer, high blood lipids, malignant anemia and diabetes

1g Spirulina = 1kg Vegetables

Protein absorption rate of over 95%
Regain control over your mental & physical health with SPIRO, the safest and most effective detox solution for your colon care.
Feel the difference in just 3 steps & 18 days.

DETOX 1-21 DAYS
Improve rate of digestion & remove toxins

RESTORE 22 - 50 DAYS
Replenish vitamins & minerals

REJUVENATE 51-90 DAYS
Enhance skin elasticity & brightness, fight against signs of ageing
BENEFITS OF TAKING SPIRO:
Effectively eliminates toxins from the body

Promotes digestion

Restores gastrointestinal cell functions

Enhances metabolism & manages weight

Promotes healthy skin

Regulates overall body pH & functions

Provides comprehensive nutrition for the body
SPIRO comprises a scientifically proven trio: Spirulina + Spinach + Chlorella. This combination is rich in nutrients, fibre and antioxidants.
Suggested Use: Take and chew 1 to 2 tablet(s) before sleep. Drink plenty water to ease the detox process.
Consult a medical doctor before taking this or any other nutritional supplement if you are pregnant, nursing, have or suspect a medical condition, or are taking any medications.
Store in a cool, dry place. KEEP OUT OF REACH OF CHILDREN.
Available in tablet format, for consumption at any time of the day.
Serving Size
1-2 Tablets
Serving per Bottle 60 tablets