Zenso Lite Weight Management Programme
USD$530
What is ZENSO?
Zenso is a healthy weight management to manage your weight scientifically with natural nutrients. What makes Zenso stands out from the rest is a very crucial and time-tested precious essence of centuries-old craftsmanship from Japan, Kagoshima: Kurozu Eating.
Zenso Lite is for 30 days' plan.
Unify your mind and body for a fitter, leaner and healthier you.
Description
Do you struggle with weight, body fat or fret over your body shape?
Time to discover your best self with the right attitude, right lifestyle, right solution.
Zenso manage your weight scientifically through 4 elements
Reduce Ingestion

Reduce Absorption

Enhance Metabolism

Reduce Fat Accumulation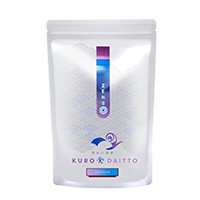 Meal Replacement
Chocolate/Vanilla Macadamia Flavor Botanical Beverage
Contains Kurozu black vinegar, patented ingredients Slimaluma® Cactus extract, and 7 natural ingredients baobab fruit powder, fiber creamer, isolate soy protein, whey protein isolated, MCT oil powder, konjac powder and vitamins + minerals premix.
Suppress appetite

Reduce calories intake

Replenish daily nutrients demand

Provide satiety

Promote bowel movement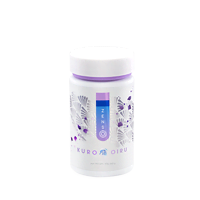 Fat Blocker
Rose and milk flavored chewable tablet
Contains Kurozu black vinegar, branded ingrendient Morosil™ Red orange fruit extract and patented IGOB 131® African mango extract and 5 natural ingredients: L-carnitine, Garcina extract, purple tea extract, Shekwasha juice power and Chitosan.


Promote fat burn

Promote metabolism rate

Inhibit fat synthesis and absorption

Suppress appetite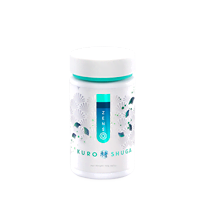 Carb Blocker
Cherry Blosson and Bamboo Salt Flavor Chewable Tablets
Contains Kurozu black vinegar, patented ingredients CQR-300® Cissus quadrangularis extract, and 6 natural ingredients: L-arabinose, white kidney bean powder, green tea extract, chromium chloride, Okinawa lesser yam powder and gymnema sylvestre extract.
Inhibit digestion and absorption of sugar, starch and fat

Prevent conversion of sugar to fat

Enhance insulin sensitivity

Suppress appetite
KURO SHUGA / 1 TABLET
KURO OIRU / 1 TABLET
*You may consume a mini meal in between breakfast and lunch, and between lunch and dinner. Please refer to our dietary guideline on normal meal and mini meal choices and portions.
1-14 Days WEIGHT LOSS PHASE
You will be losing significant amount of weight during the first two weeks, and changes in your physical appearance as well.
Most weight loss come from water, stored carbohydrates, protein and small amount of body fat. 
In this phase, you may experience hunger cravings, fatigue, dizzy, mood swings, constipation or watery stools due to changes in the diet.
Factors such as age, gender and physical activity level may influence the rate of weight loss.
15-23 Days ADAPTATION PHASE
From third week onwards, there will be little to no weight loss or minor weight gain. 
This is due to metabolic adaptation that decreases your body metabolism and the number of calories you burn.
Your body is actually burning more fat at this phase.
15-23 Days ADAPTATION PHASE
As you have adapted to the new diet, your body may feel more energetic by now, hence it is time to start doing exercises to stimulate muscle growth and reduce muscle loss.
Other than maintaining the desired body shape, muscles can also reduce the risk of weight-loss rebound.
The number on the scale does not really matter because your body composition is improving, and muscle tissues are denser than fat tissues.
24-30 Days MAINTENANCE PHASE
On an average, it takes 21 days to build a habit. Hence you should be used to the new diet and lifestyle by now. Continuous weight loss is possible as long as you maintain a healthy lifestyle.
This is a crucial stage where you should not revert to your previous diet. Continue to practice a healthy diet and active lifestyle to better manage your weight and physical well-being in the long run.
Connect with APP to keep track your progress
*for EM, battery-free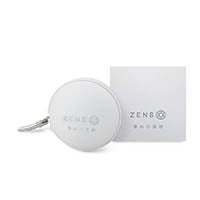 Measure before the program to see how many inch you've lost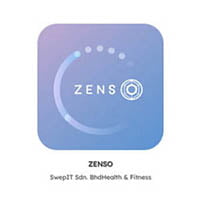 APP to monitor your weight loss journey​
Additional information
| | |
| --- | --- |
| Flavour | Chocolate, Vanilla |